This is a Sponsored post written by me on behalf of Rakuten Global Market for SocialSpark. All opinions are 100% mine.
Founded on the year of 1997, Rakuten is the largest e-commerce site in Japan with a market cap of $13.5 billion and annual sales of over $4 billion. It is considered to be one of the biggest Internet companies in the world.
Rakuten has 78% of all Japanese web users registered for its marketplace. It controls 30% of the e-commerce market, easily beating Amazon in Japan.
Rakuten Global Market is a massive marketplace, which became home for thousands of retailers, all with their own unique shops and merchandise.
We are all aware of the fine quality of Japanese car industry, and other products are not an exception. Explore Rakuten Global Market right now.
Items for sale on Rakuten are as varied as their sellers, and as with other major online shopping networks, shoppers can browse through numerous categories of items.
However, in contrast to similar on-line stores, like Amazon or eBay, Rakuten Global Market works on the principle of "Omotenashi," which is the Japanese concept of providing high quality and personal service.
Rakuten, touted as "Japan's No. 1 Shopping" site, is more about the shopping experience itself. It creates a unique shopping experience for its users by allowing each seller on the site to customize their page with unique layouts, pictures and promotions.
The vendors can then edit and update the page constantly as well as communicate directly with the customer.
When other stores emphasize the product, Rakuten focuses the seller of the product. On Amazon, for instance, you might search for "Nike sneakers." When you find a pair you like, you might not even realize it comes from some third party seller. On Rakuten you would know which store you're buying from.
"People love to enjoy the shopping experience, they love to enjoy things," said Mark Kirschner, global chief marketing officer. "We're also trying to add this more emotional, this more human aspect. We make it easier for consumers to know who they're buying from."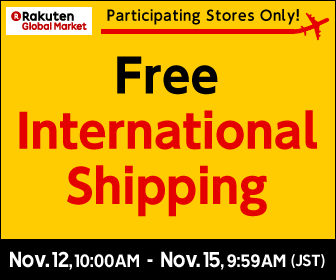 Rakuten Global Market does free worldwide shipping in the shortest time span (Get Global Free Shipping Now). Rakuten's website is available for browsing in multiple languages, including English.
Creating an account on Rakuten is easy to do and very similar to what you may be used to if you frequently shop online. As with most major American retailers, signing up for an account is free and you only pay for what you purchase.
Everything is in English and automatically set to "For people living outside of Japan."  In the top right corner there is a "Sign Up" button, click it and then fill the required information.
You also have to press "Agree to the Following", accepting the Rakuten Member Registration Terms & Conditions written below. After that you should check all the info you have given and confirm the registration. Now you can enjoy shopping with Rakuten!
Type the necessary item into the search bar, then you can narrow it down by choosing categories such as Women's Apparel or Shoes.
When your shopping cart contains items from different shops, your order will be 'split up' between those shops and you'll have to view all of your shopping carts separately. However, it's better to keep items limited to just one or two shops, because shipping is calculated separately for each order.
After placing an order you'll receive a couple of emails. The first one will be from Rakuten Global Market, and the other directly from the vendor, which will indicate the cost of delivery and payment details.
Shopping online from Rakuten is easy and truly a situation where everyone wins. You have the ability to finish your gift list quickly and easily, without any 3rd party, aware of what you are getting and from whom. Rakuten offers a great range of various products that can satisfy wishes and desires of everyone.